Home
Welcome
City Government
History
Demographics
Community Plans
Photos
Schools in the Area
About Us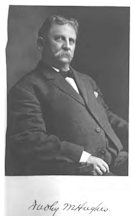 The Town of Danville was named for Daniel Greenwood Hughes, the father of Congressman Dudley Mays Hughes, in 1892.


The Town of Danville is committed to affirmatively furthering the national goal of fair housing, as supported by the U.S. Department of Housing Urban Development (HUD) and the Community Development Block Grant (CDBG) program. The Town of Danville has previously adopted a resolution in support of fair housing and has distributed fair housing brochures during public hearings relating to the CDBG program. Fair housing flyers identifying procedures for filing complaints with the U.S. Department of Housing and Urban Development are posted at the City Hall. For more information on fair housing initiatives in Georgia, please see the 2016 State of Georgia Analysis of Impediments to Fair Housing Choice published on March 31, 2016, by the Georgia Department of Community Affairs.
Click here to see report.